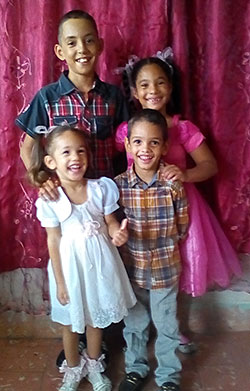 Cuban homeschoolers need your help!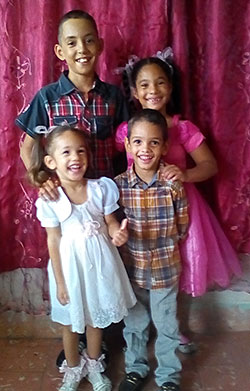 Home education is forbidden in Cuba. Persecuted homeschoolers now are appealing to the international homeschooling community to help free jailed homeschooling parents and to help protect the rights of homeschooled children in Cuba.

In Cuba schooling is mandatory up till the ninth grade. All schooling, including university education, is free. In addition Cuba has a very favourable teacher:learner ratio. It is indeed an apparently progressive education system.

But in spite of this, homeschooling is not allowed, and homeschooling parents are being locked up in prison.

Mike Donnelly, Director of Global Outreach, HSLDA (US), reports:
"Pastor Ramón Rigal, who has been repeatedly threatened with arrest and the removal of his children for homeschooling, reported that as of April 15, two fathers of homeschooling families had been imprisoned for refusing to stop homeschooling their children." We learned that Pastor Ramón and his wife, Adya, have been detained as well. Read the citation that Pastor Ramón was forced to sign in so-called acknowledgment of his crime of homeschooling.

Cuban officials refuse to allow these families the right to choose the education they deem in the best interests of their children. According to the authorities education is a function of the state, and, seemingly, of the state alone.

The HSLDA wrote a letter to President Trump to request his help in freeing these parents. Learn how you too can help these families, who now have to look to the international community of homeschoolers for support.